For every InSights issue, we feature two of the dozens of tools, modules, and activities that utilize EarthScope data to benefit a wide variety of users. We intend to reach K–12 and university educators, as well as informal programs like museums.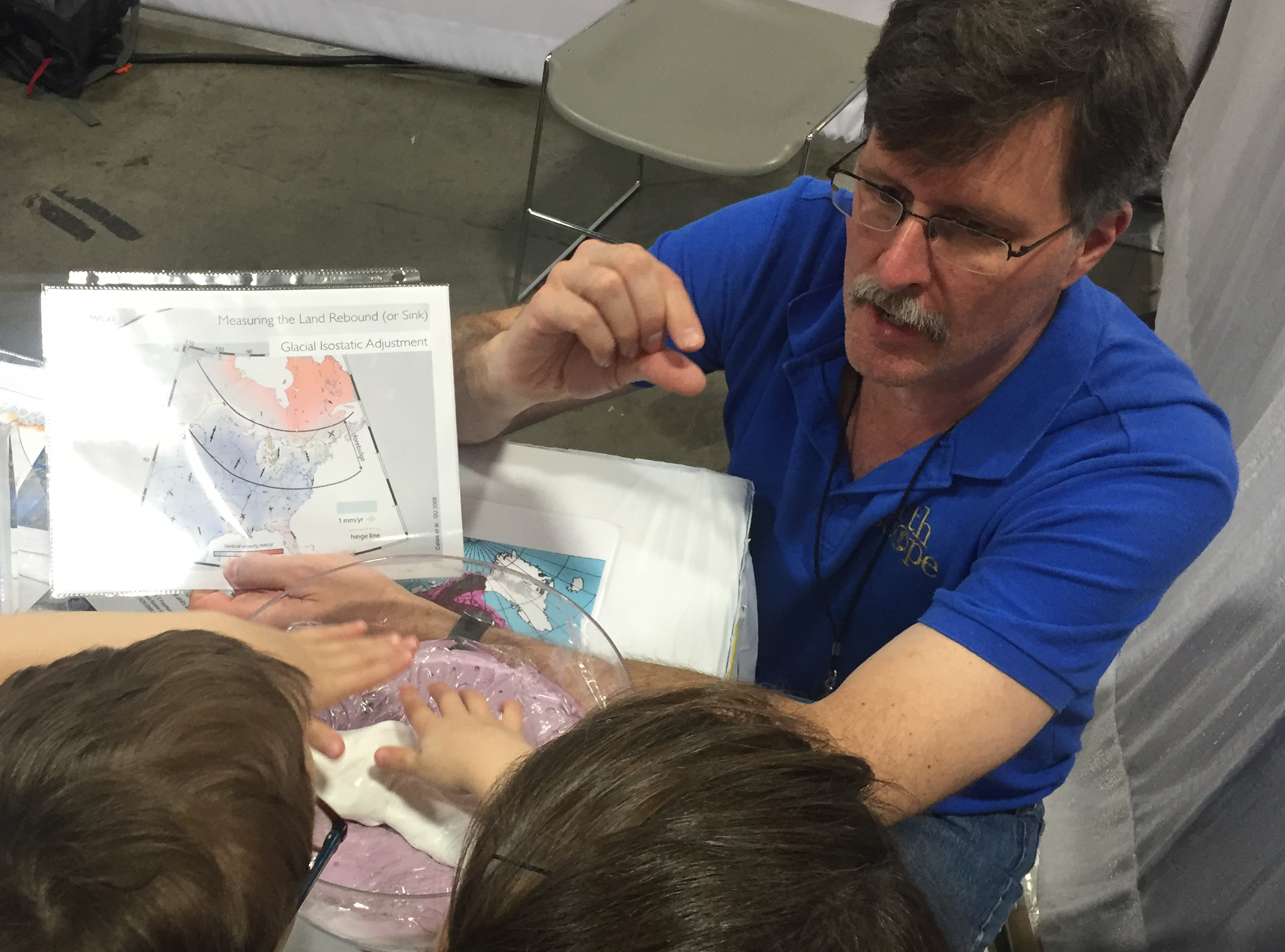 Fall 2016
This issue focuses on the data tools available to the public through the UNAVCO and IRIS websites.
IRIS Earthquake Browser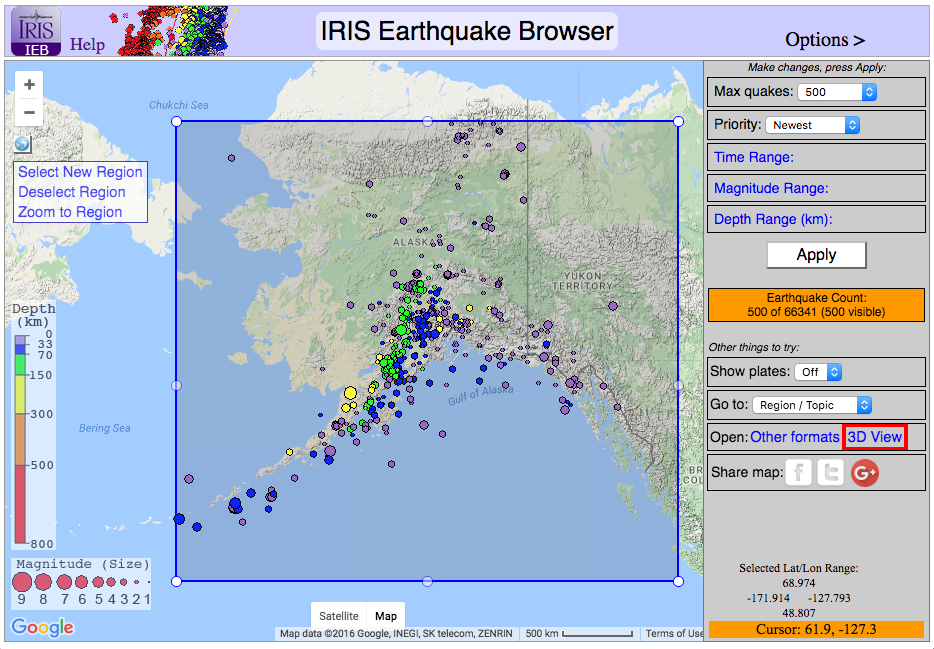 This interactive map provides information on millions of earthquakes all over the globe. Explore recent and historical global seismicity in the context of tectonic plate boundaries, displaying up to 5,000 quakes at a time. Users can filter the earthquake catalog by magnitude, depth, location, and/or date of occurrence, and even rotate and zoom through hypocenters with the 3D viewer. All selected data can be exported to a spreadsheet for use in other programs.
View Online
---
UNAVCO GPS Velocity Viewer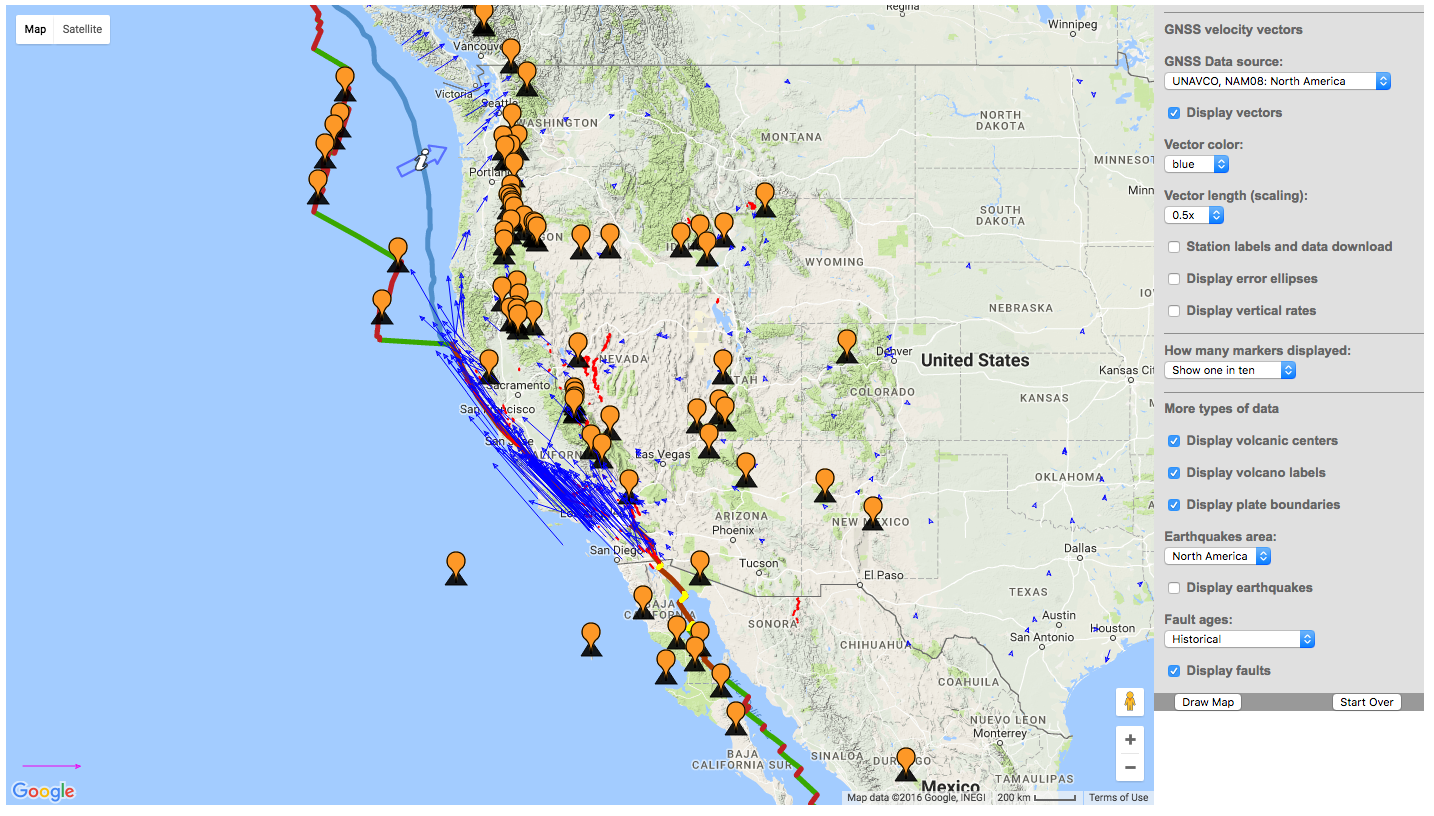 Use the GPS velocity viewer to map the velocity vectors of GPS stations in UNAVCO's network throughout the U.S. The tool shows how fast and in what direction the ground moves in a particular location, at a variety of scales. Add overlays of other geophysical information such as the locations of earthquakes, volcanoes, faults, and plate boundaries. The velocity viewer is a global map, putting at the user's fingertips GPS and seismic data on ground movement and deformation beyond the boundaries of North America.
View Online