The Transportable Array deploys along a remote Canadian "highway"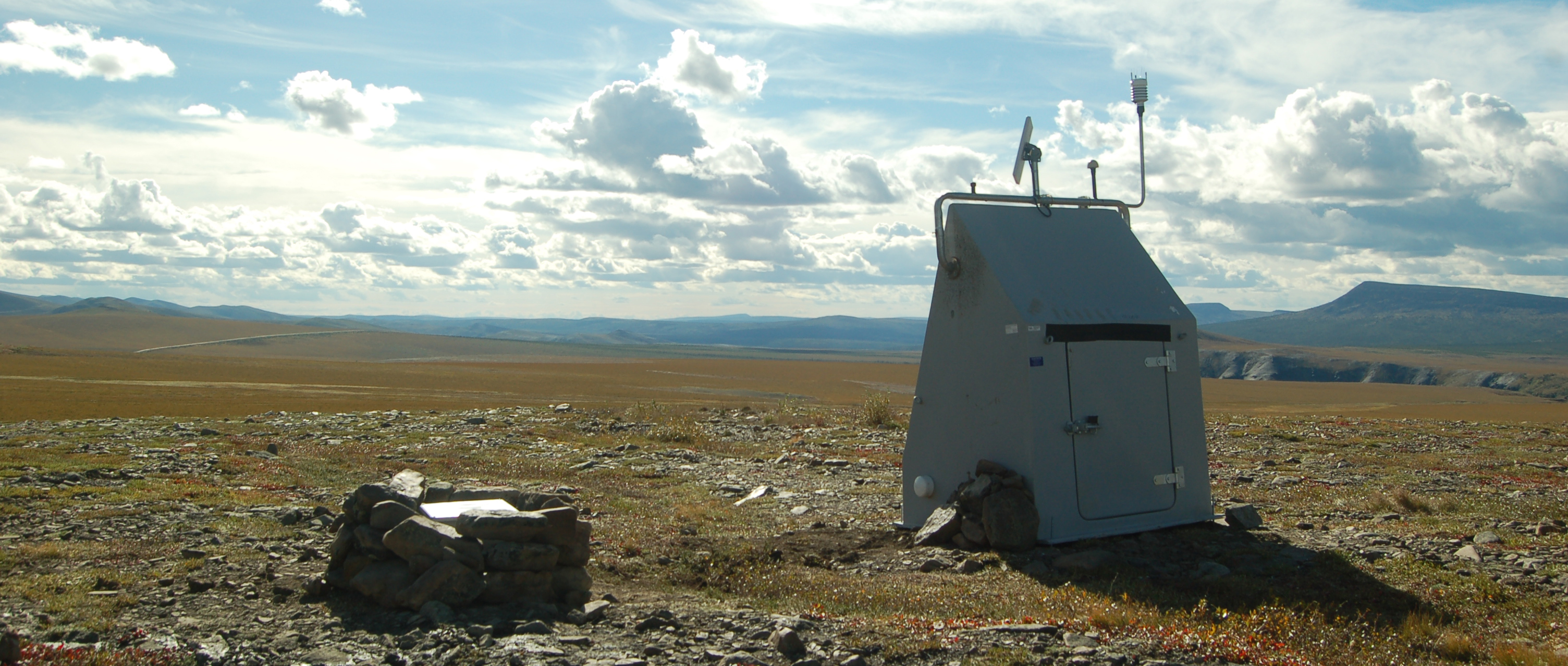 by Andy Frassetto - Fall 2016
In summer 2016, instruments of the Transportable Array (TA) were deployed along the Dempster Highway, which traverses vast wilderness in the Yukon and Northwest Territories of Canada. The Yukon is a region larger than the state of California, with a population of around 35,000 people and a few major roads providing direct access to only a small part. The Dempster is one of these, an engineering feat that traverses 736 km of gravel berm built over two decades to serve Canada's economic interests along the Arctic Ocean. The road overlies permafrost in many places, requiring constant maintenance, and is subject to periodic closures due to washouts and avalanches. Near its northern extent, summer ferry crossings and winter ice roads substitute for bridges.
The remoteness of this stretch of road is the exact reason that Jeremy Miner and Andy Frassetto from IRIS, along with Jim Coates and Astrid Grawehr of Darkside Drilling made their way northward from Whitehorse, Yukon in two pickup trucks, a flatbed, and a drill rig on August 21. En route to the active gold rush town of Dawson City, Jeremy and Andy upgraded a communications relay at TA.M30M, and the next day the group drilled and installed new station TA.K29M. Embarking on the Dempster the following morning, they installed two new, complete stations TA.G30M and TA.F31M north of the Arctic Circle. They added full-depth borehole TA.EPYK at Eagle Plains, which has operated a TA station since October 2012. TA.F31M is located within the First Nation village of Tsiigehtchic, a friendly community located at the intersection of two rivers. During the TA crew's visit, the locals were enjoying a period of unusually warm late-summer weather while Andy, Jeremy, Jim, and Astrid battled lingering swarms of black flies.
Driving the Dempster Highway is an unparalleled experience—stretches of it are wide straightaways through the wilderness, where the crew spotted bears and foxes. The 2000-mile expanse took the IRIS team eight days to cover for three new station installs and upgraded equipment at two more. For an up-to-date map of installation progress in the North, visit http://www.usarray.org/alaska.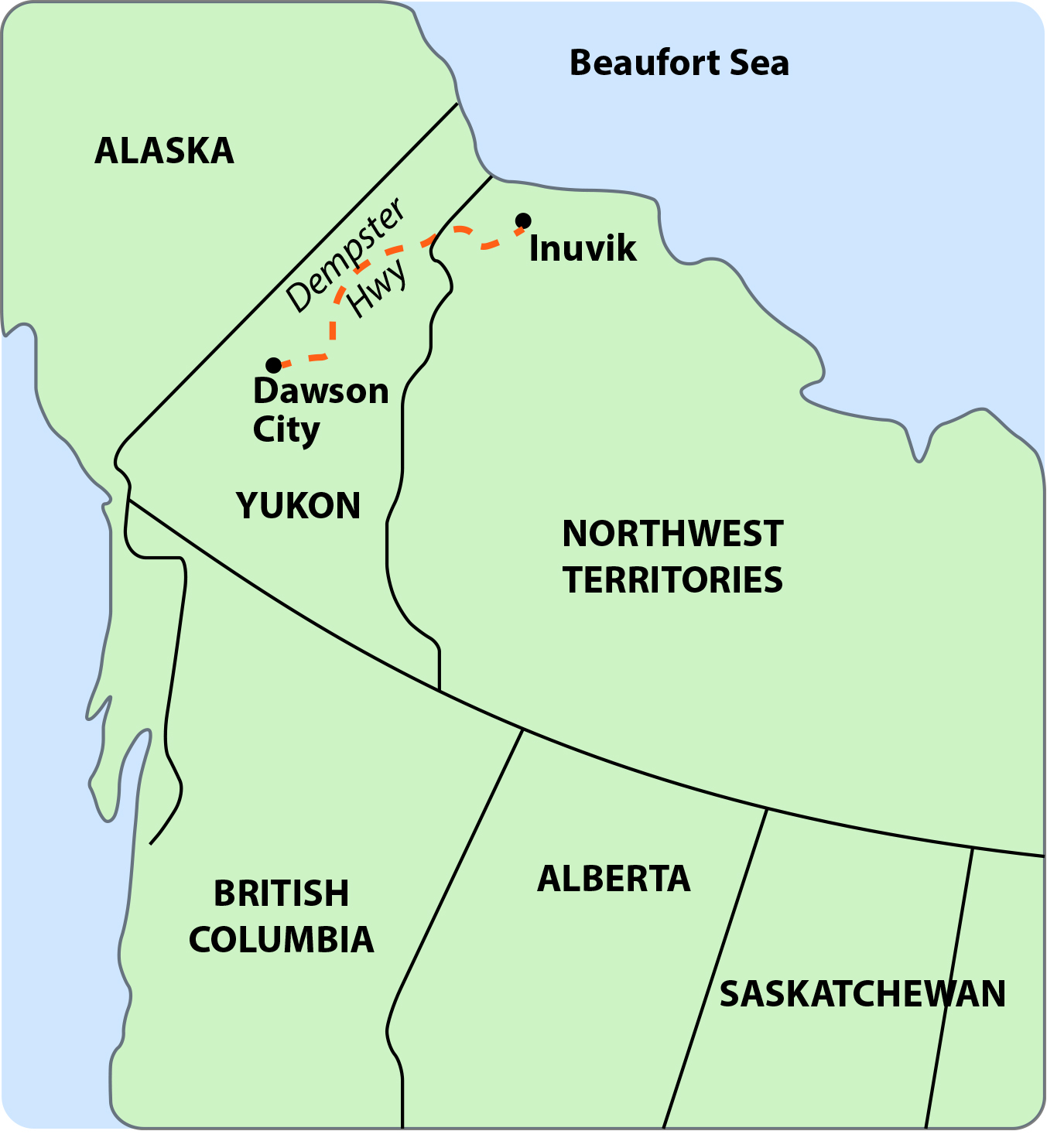 Top image: The Dempster Highway winds southward in the distance from station TA.G30M, situated north of the Arctic Circle. Credit: Andy Frassetto.