Overall EarthScope Network in Alaska (April 2019)
EarthScope overall map in Continental US (September 2017)
USArray Flexible Array maps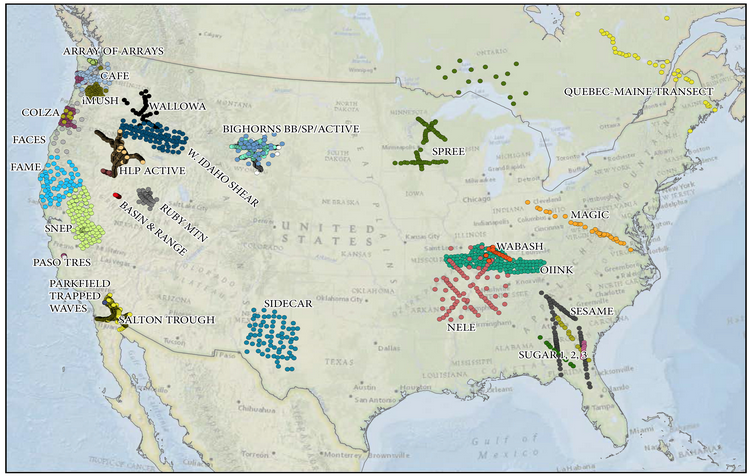 Click here to see Interactive PDF map with links to individual projects
EarthScope USArray Installation Over Time in Continental US
A variety of EarthScope-related maps are hosted by EarthScope and by our partners.
Unless specified, all USArray maps presented here are from IRIS (USArray webpage), and PBO maps from UNAVCO (PBO webpage). Click open the drop down menus below to see overall maps, USArray maps or PBO maps. Contact our office if you are looking for something specific.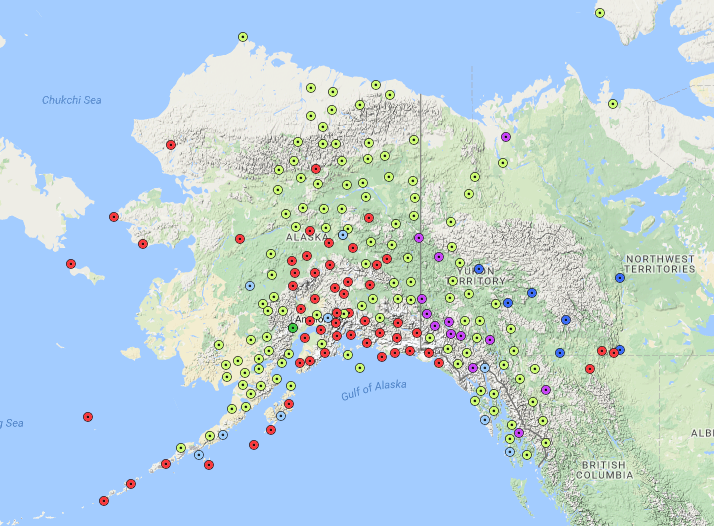 The Transportable Array is a set of 400 broadband stations that will, over the 10 year course of the project, traverse the conterminous United States. The DMC receives 40 and 1 samples/second seismic data streams from each site in addition to related state-of-health data in real-time. Since mid-2010, atmospheric sensors have been installed at the TA stations. Information about these sensors is available at usarray.org Atmospheric.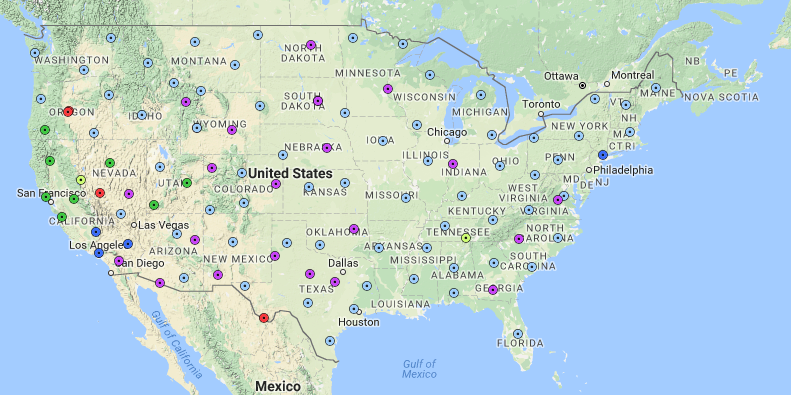 The Reference Network is composed of permanent stations at a roughly 300 km spacing across the United States and includes the 39 EarthScope-funded Permanent Array stations. The DMC receives 40 and 1 samples/second seismic data streams from most sites.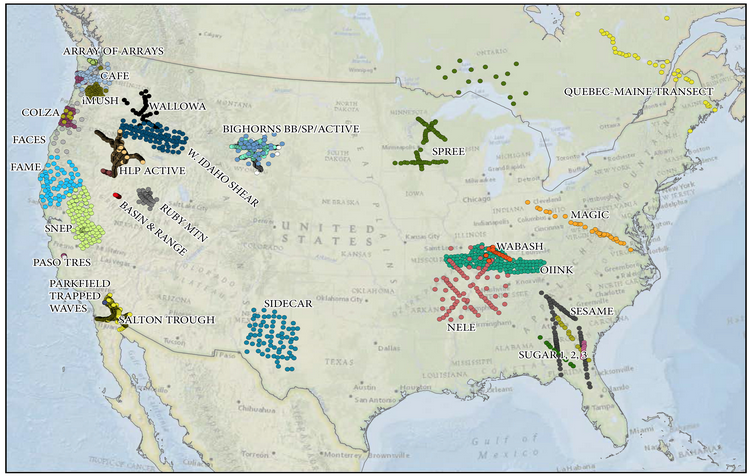 The Flexible Array is a set of broadband and active-source oriented instruments deployed on a temporary basis according to individual proposal (the PASSCAL model). Data rates and availability from Flexible Array deployments depend on the individual proposals. Find this map above & more information on Flexible Array Projects here.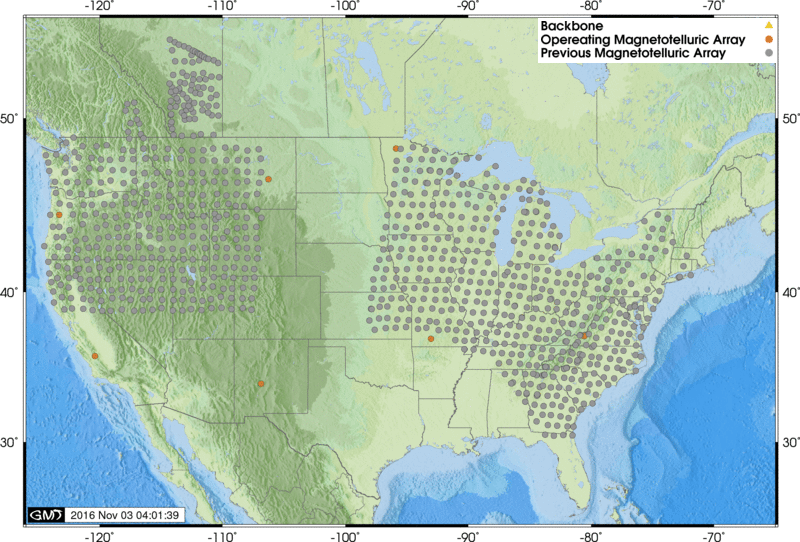 The magnetotelluric (MT) component of USArray consists of 7 permanent MT stations and a mobile array of 20 MT stations that will each be deployed for a period of about one month in regions of identified interest with a spacing of approximately 70 km.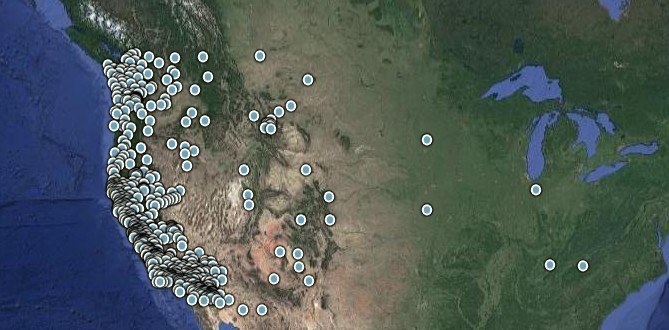 PBO's network of 1324 permanent continually-operating stations spans the rapidly-deforming Pacific/North-American plate boundary in the western United States and Alaska, with additional stations on the stable continental interior. PBO maps from UNAVCO (PBO webpage).
PBO only static map (Archived, from ESNO)
| Year | JPG |
| --- | --- |
| April 2015 | JPG |
| April 2014 | JPG |
| April 2013 | JPG |