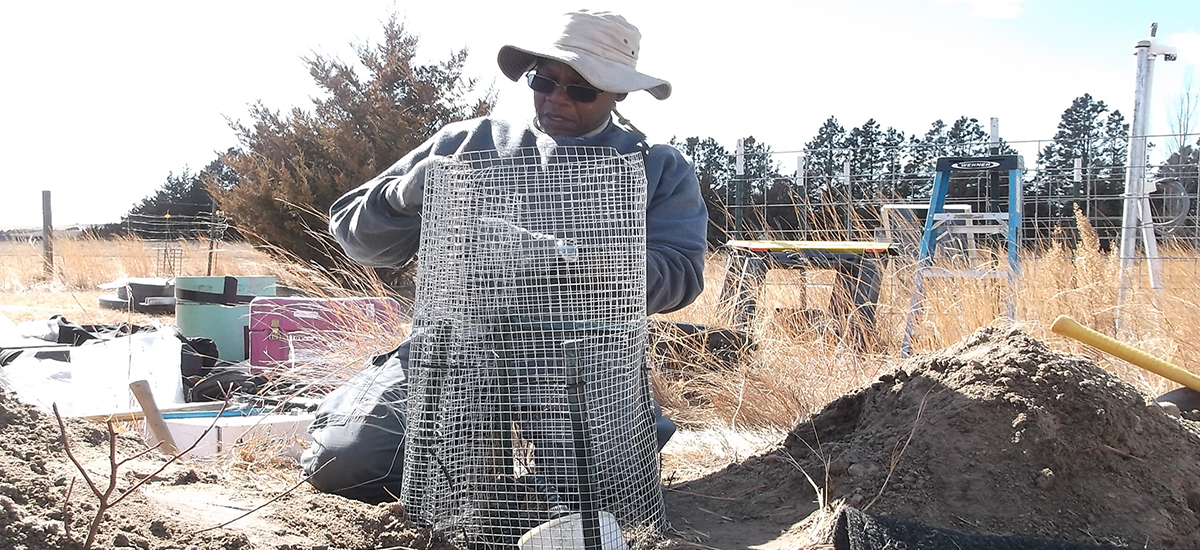 by Andy Frassetto and Kasey Aderhold, IRIS - NSF # SAGE: 1261681, MRI-R2: 0960275 | Summer 2017
Observations of infrasonic signals have become an important component of the USArray Transportable Array (TA). Beginning in 2010, an MRI-R2 award from the National Science Foundation to the University of California-San Diego supported the addition of infrasound sensors and microbarometers to TA stations. These were included in all TA installations covering the eastern half of the Lower-48 footprint. Today, more than 160 still operate as part of the Central and Eastern U.S. Network (CEUSN) and in other TA stations adopted into regional networks. Infrasound sensors are also installed at former Cascadia Initiative TA stations, in the stations in the TA Reference Network, and are included at new stations in Alaska and Canada as EarthScope completes its northernmost footprint.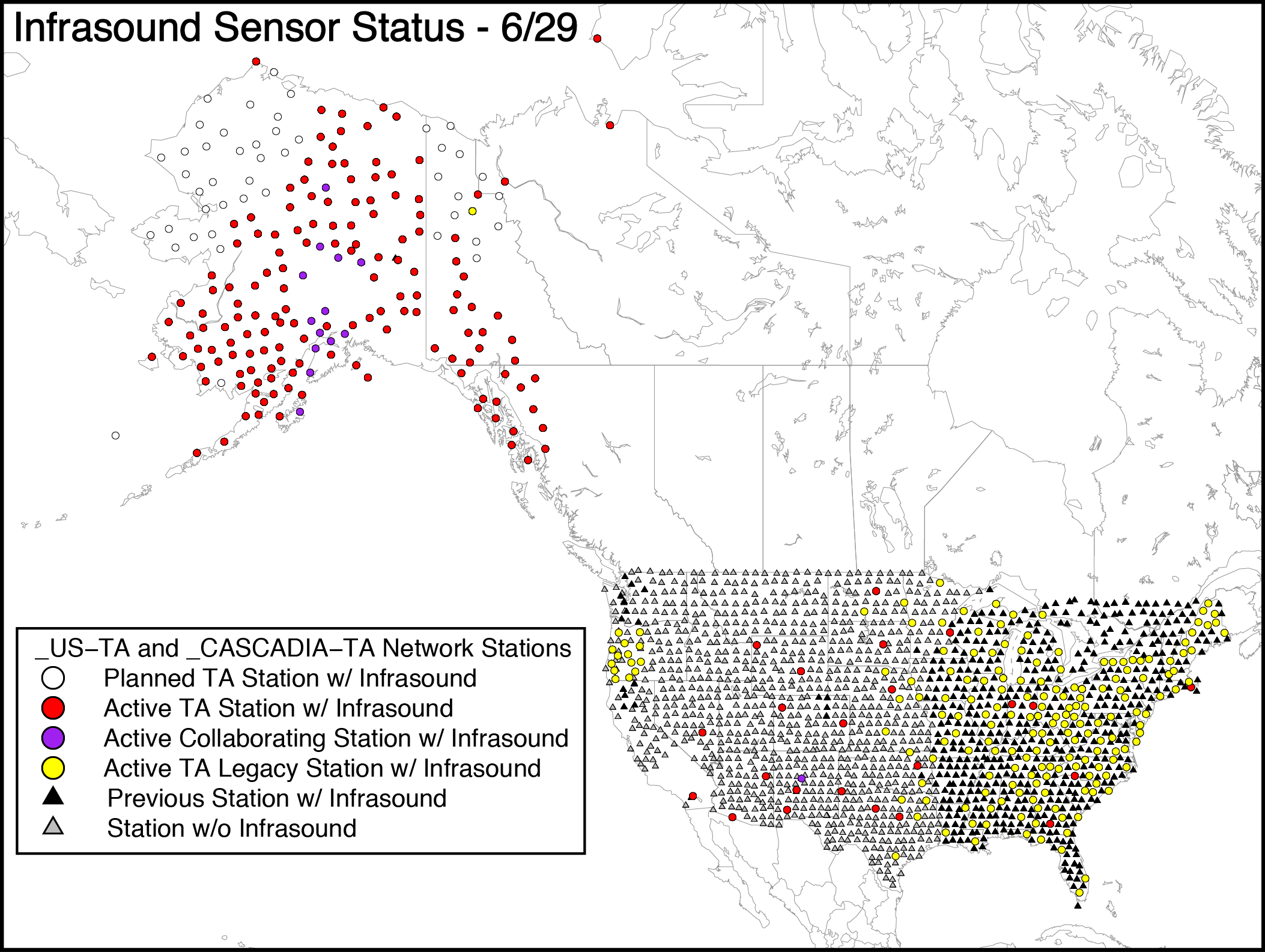 Map showing which Transportable Array stations house currently active infrasound sensors.
Infrasound data are recorded at rates of 1 sample per second (under channel LDF) and 40 samples per second (under channel BDF), and telemetered in real time alongside seismic channels. They are openly available using standard IRIS data access tools. The IRIS Data Management Center has also created a database of automated infrasound signal detections and reference events for the Lower-48 TA, however, automated detections are not yet produced for Alaska TA or CEUSN stations. The TA infrasound sensors have been used to study signals that are both manmade—such as rocket launches and large explosions—and natural. The placement of the array in Alaska and western Canada has enabled studies of recorded signals from volcanoes, landslides, and glacial calving. More information on the atmospheric TA can be found here.
Top Image: Photo of Barry White installing an infrasound sensor at Transportable Array station K31B in the Central and Eastern U.S. Network in O'Neill, Nebraska (photo by Kenneth Oliver)