Midcontinent Rift Available in Spring 2015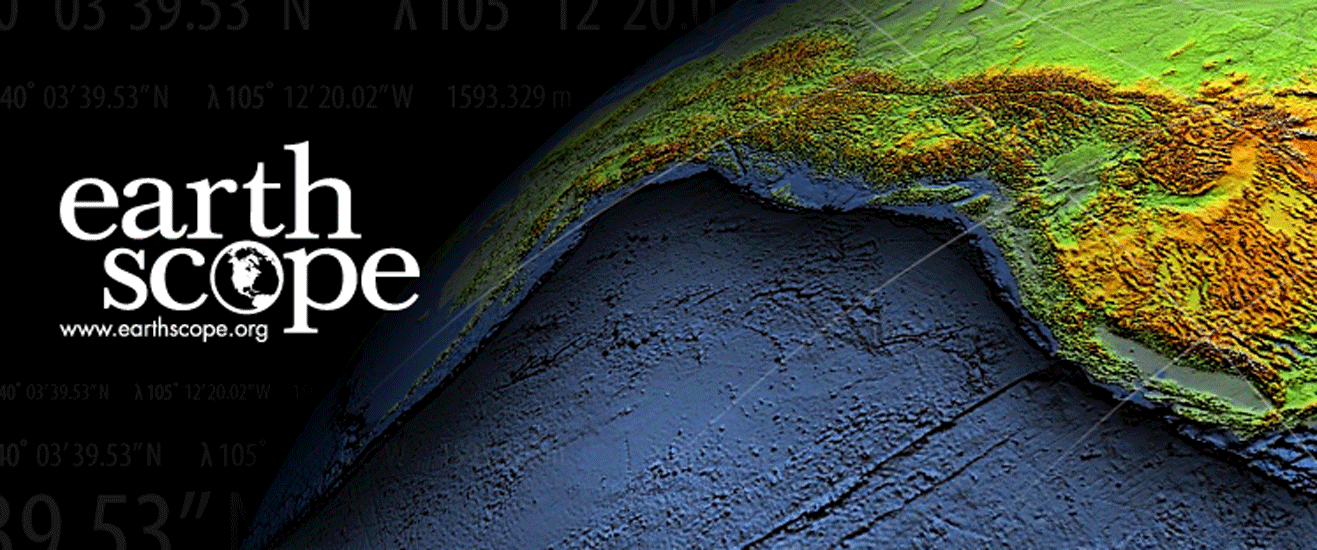 By Patrick McQuillan (IRIS), Carol Engelmann (Einstein Evaluation Group, LLC), and Gregory Waite (MTU) - Fall 2014
The New Madrid Seismic Zone Active Earth Monitor content set. Several content sets are currently available; look for the MCR set in early 2015.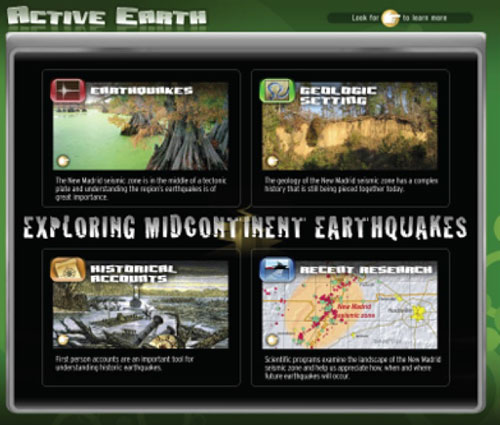 This past August, a group of formal educators and informal educators descended upon the campus of Michigan Technological University in Houghton, Michigan for a week-long workshop on the geology of the Midcontinent Rift (MCR). The workshop was designed to provide training and build experience using geophysical methods to investigate the MCR. The educators engaged in activities that they could use in their respective educational facilities. After the workshop, educators were tasked with developing a content set for the IRIS Active Earth Monitor Display.
The development of this Active Earth Monitor content set is unique in that teams consisting of both formal andinformal educators were paired to create the content page. The formal educators (classroom teachers from grades 8-16) shared ways for teaching how and why we know what we know about the MCR and how to relate that to state
and national science standards. The informal educators (from national, state and regional parks) taught the classroom teachers about interpretation, how to help people relate with heart and mind, and to look for the "hook" that can capture each audience member's personal attention.
In addition to the participants, Education and Outreach specialists from EarthScope Kathy Ellins (UT) and Sarah Robinson (ESNO), Patrick McQuillan (IRIS), and Shelley Olds (UNAVCO) led activities and shared experiences throughout the workshop. The leaders of the field and classroom activities were Carol Engelmann (Einstein Evaluation Group, LLC), Bill Rose (MTU), Carol Stein (UIC), Seth Stein (NU), Suzan van der Lee (NU), and Gregory Waite (MTU).
The MCR Active Earth Monitor content set and related educational components will be available for free distribution in Spring 2015. Learn more about the IRIS Active Earth Monitor and currently available geology content sets at: http://www.iris.edu/hq/programs/education_and_outreach/museum_displays/active_earth/