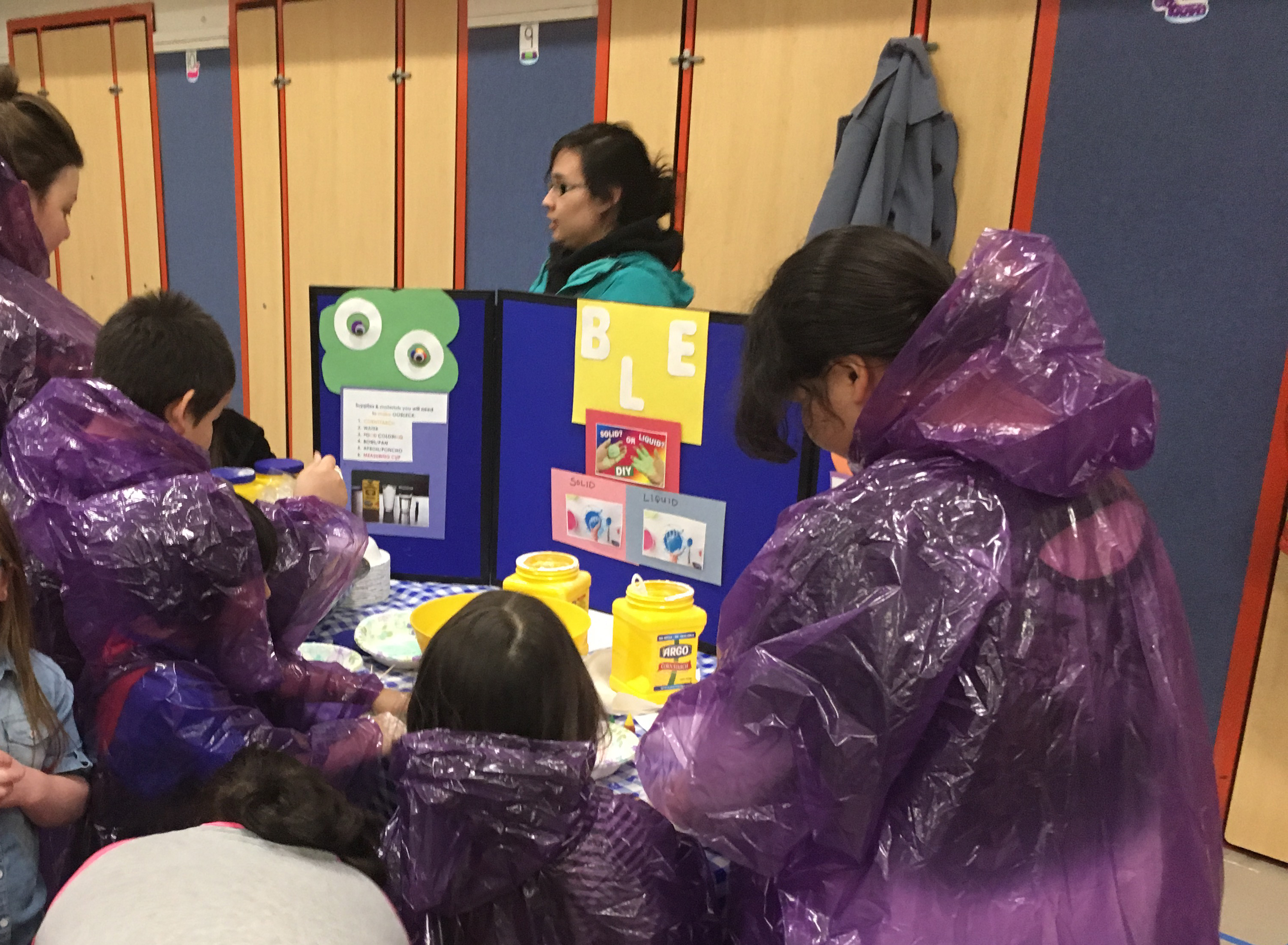 Science Fair season is coming soon, giving students a chance to explore hands-on science. (Photo by Molly Tedesche)
In every inSights issue, we feature a few of the dozens of tools, modules, and activities that utilize EarthScope data to benefit a wide variety of users including K–12 teachers, university educators, and informal programs such as museums or after-school programs. With science fair season fast approaching, in this issue we include some inspiring ideas for educators and students. 
Science Fair Ideas from IRIS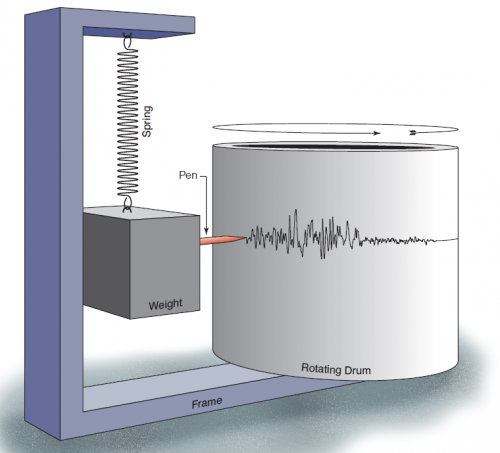 IRIS has put together some resources to help students develop science fair projects that explore seismology and earthquakes. These four outlines provide detailed ideas for experiments, demonstrations, and reports—each student must make his/her own creation and observations, record results, and generate conclusions!
---
Make Tectonic Plates Converge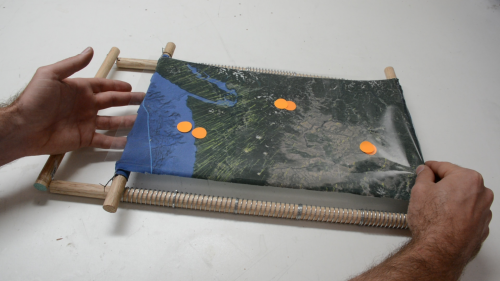 In this outline from UNAVCO, students will compress Earth's surface and watch how GPS stations record the movement. Using springs and a map of the Pacific Northwest printed with GPS vectors, they can demonstrate the stresses and surface shifting of land along subduction zones, specifically the Juan de Fuca plate diving beneath the North American plate.
---
Teach Seismology Outdoors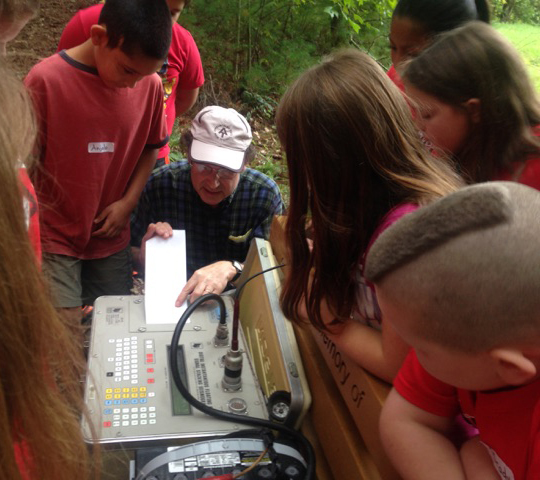 Fourth-grade students examine seismograms for an "earthquake" they have generated during an outdoor Environmental Field Day event at the Georgia Mountain Research & Education Center (GMREC) near Blairsville, GA. (Photo from Peggy Schneider, GMREC Community Council)
This lesson, designed by Rob Hawman for elementary and middle school students, takes only 20 minutes. Several simple devices teach basic concepts of earthquakes and seismology; there are additional activities if you have access to simple seismometers. Hawman's research and the education project that grew out of it are the focus of the Winter 2017-18 issue of the inSights quarterly newsletter feature article "Open SESAME: EarthScope seismic research inspires landowners and students in Georgia." Hawman is a professor and undergraduate advisor for the Department of Geology, University of Georgia and an EarthScope researcher. In addition to his research and university teaching, he teaches seismology at outdoor science events for elementary and middle school students. What inspired Hawman to become a geophysicist? Learn more on the Humans of EarthScope page.
Audience: Elementary to middle school students