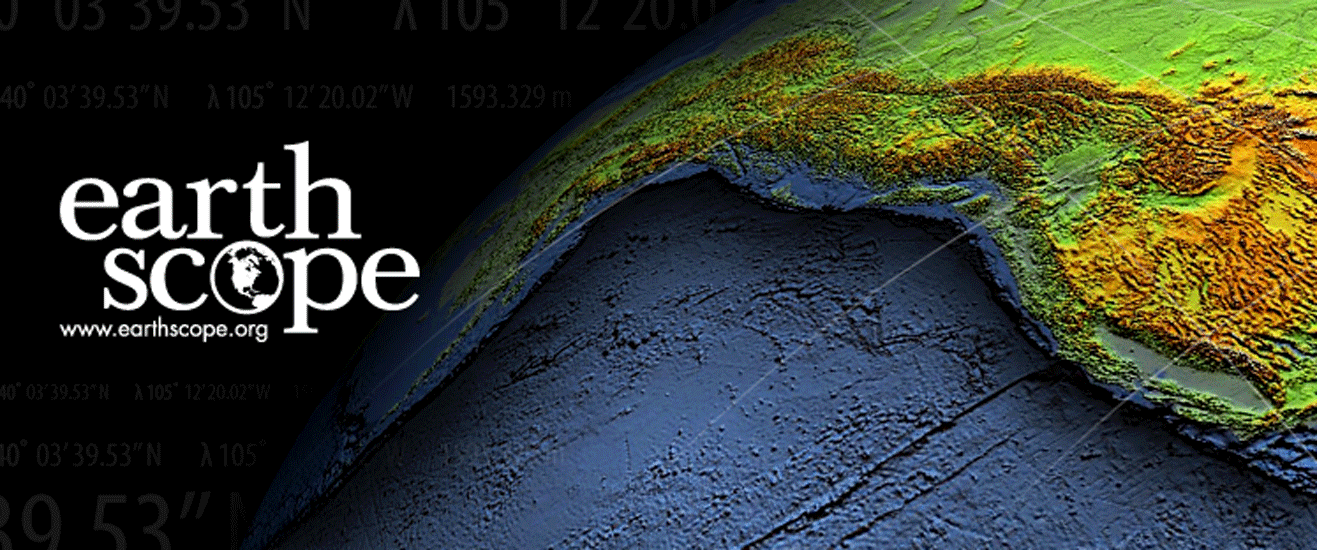 By Perle Dorr, IRIS
With operating stations blanketing the southeastern states, the Transportable Array is on target to complete its journey across the contiguous US and southeastern Canada by September 30, 2013. To date, almost 1,600 stations have been commissioned and nearly 1,100 stations have been removed following each station's two year service period; there are currently about 430 TA stations in operation. Data quality and reliability of TA stations remain high as sites are installed in different geologic regions; data availability consistently exceeds 95%. The final session of the TA Student Siting Program was held during summer 2012. Throughout the years, this program engaged approximately 135 students from more than 50 universities. Significant progress has been made in coordination with the scientific community, numerous Federal and state agencies, and Native corporations to develop plans for the proposed deployment of the TA in Alaska and western Canada.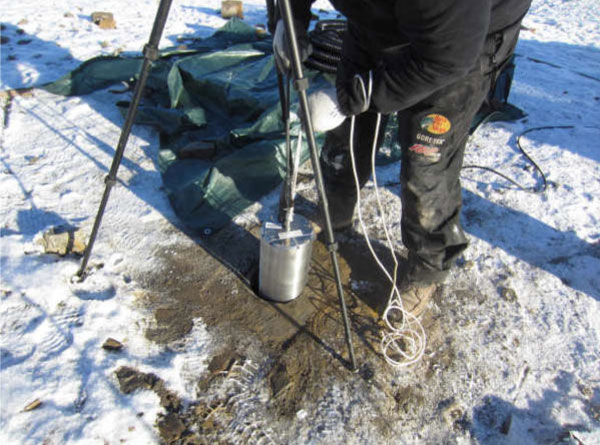 A three-man team from the EarthScope Transportable Array installed a prototype seismic station at Eagle Plains, Yukon Territory, Canada, just 30 km south of the Arctic Circle. The image shows the station's seismometer being placed in a 55-inch deep borehole in exposed bedrock. The electronics, power, and communication subsystems for the station are enclosed in an all-weather hut (not shown) to protect them from the weather and large wildlife.
Because Alaska is remote and environmental conditions are challenging, modifications to the station design and installation procedures are necessary. Several test stations have been installed in Alaska and in the Yukon Territory to study drilling technologies and "direct burial" sensor emplacement methodologies as well as the reliability of power systems, communications and other electronics. The Flexible Array (FA) instrument pool continues to be heavily utilized; current deployments include equipment for five researcher-led experiments in the eastern half of the country. The permanent magnetotelluric (MT) observatory continues to telemeter raw data from its seven stations. The transportable MT array continued activities in the Midcontinent Rift region where 115 stations were completed during a highly successful 2012 field season.
Using data from USArray observatories as well as other networks, the IRIS Data Management System generated and disseminated plots and visualizations following several "Special Events," including the derecho in June 2012, Hurricane Sandy in October 2012, and more recently, the North Korean nuclear explosion and the meteor blast over Russia. Other outreach activities and products include content development for the Active Earth Monitor in collaboration with the EarthScope National Office and UNAVCO, and interaction with national and international news media.