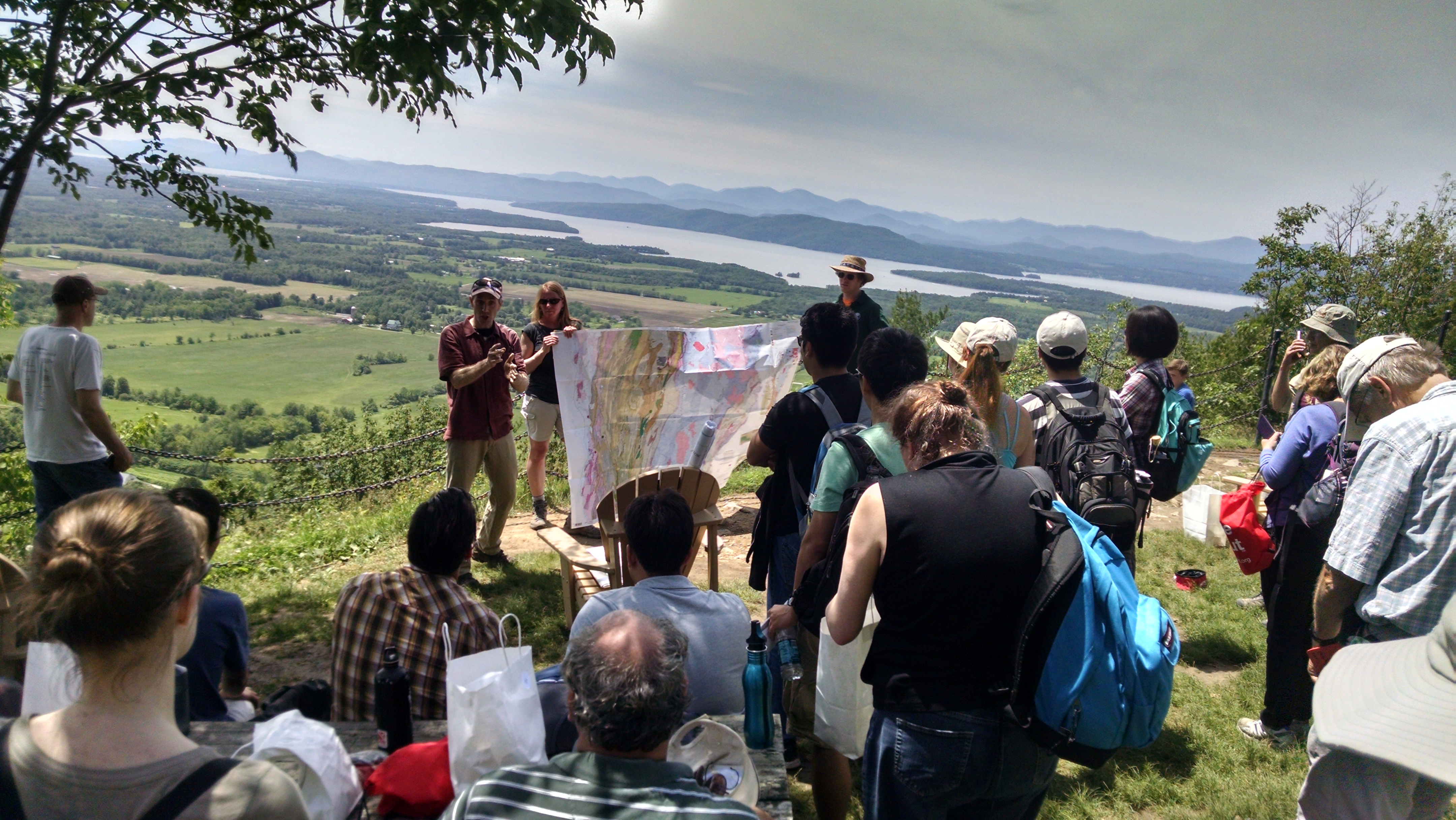 By ESNO - Fall 2015
The 2015 EarthScope National Meeting in Stowe, Vermont showcased pioneering EarthScope studies in poster and talk sessions, preceded by an optional pre-meeting field trip (see image).
The main meeting themes included:
Dynamics and Evolution of the North American Continent: Crust, Lithosphere, and Deep Mantle
From Groundwater to the Ionosphere
Active Tectonics and Modern Earth Processes of North America
Advances in Understanding and Forecasting Hazards
EarthScope Innovations and Looking into the Future
As well as breakout discussions such as (a) Alaska Deployments: Science, Outreach, and Logistics Coordination; (b) GeoPrisms/EarthScope/Amphibious Array; (c) Cyberinfrastructure/EarthCube/Web Services; (d) 4D-Earth Initiative: A Community Geologic Model and New Scientific Initiative for the 4D Evolution of the North American Continent; (e) Subduction Zone Observatory; (f) Geodetic Imaging; (g) Fault Zone Studies.
Most of the presentations are available on the web: http://www.iris.edu/hq/workshops/2015/06/earthscope_national_meeting_2015
Many thanks to the IRIS team, led by Mary Baranowski and Bob Detrick, and to their staff who managed the meeting, as well as to the National Science Foundation for meeting support. We are grateful to the organizing committee for their efforts, and in particular to our local host Laura Webb from University of Vermont.